Below you will find pictures of some of our personal
Taz & Tigger stuff.
There will be more pictures added soon, I screwed up the picture of
Sabrina's Tigger tattoo so that will be one of the additions.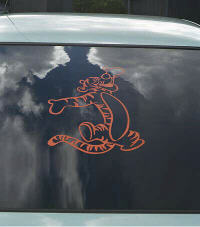 This is a shot of Sabrina's rear car window.
We had the Tigger special made at a local T-shirt shop.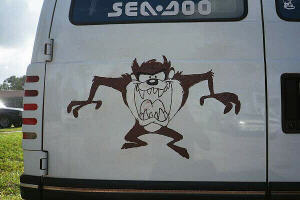 Here's a shot of the back of my van. I hand painted
the Taz on there about 5 years ago, and yes I do need to
repaint the tongue red.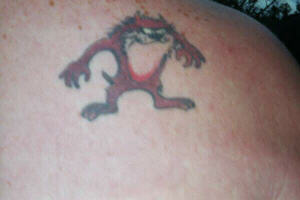 My Taz tattoo on the back of my shoulder.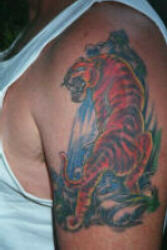 I know this doesn't have anything to
do with Taz or Tigger but Ifigured
I might as well put this picture of
my latest tattoo with the other
tattoo pics.